Concerts
19 March, 3:00PM Daylesford Anglican Church
20 March, 7:00PM Castlemaine Anglican Church - double bill with folk harpist Allan Evans
24 March, 8:00PM Montsalvat, Eltham
26 March, 4:00PM Qdos Fine Arts, Lorne
27 March, 4:00PM St George's OS Hall, Queenscliff
29 March, 12:00PM The Edge, Fed Square Melbourne

7 August McClelland Sculpture Park, Langwarrin
Projects
HOME Victorian tour
A thought-provoking concert for baroque string trio exploring the idea of home

HOME spans repertoire from the medieval to the present, crossing from classical to traditional folk music.

Home is a concept that is inextricably tied to being human, and can mean many different things to different people. Throughout the program, we will explore a spiritual home through music by Hildegard of Bingen and JS Bach; a national home through traditional folk music; and finally extend this to the idea of our planet and environment being home, through a new work by composer Matt Laing, commissioned especially for this tour, called From Home. This stunning work focuses on the place Matt considers his home, the Fleurieu Peninsula just south of Adelaide, and describes its change over time. From musical responses to the ancient granite of the cliffs, to a young bird struggling into the wind, From Home reflects on the past, look forward into the future, and capture the moment of choice we have now.
About
Melbourne-based collective Wattleseed Ensemble brings some of Australia's most exciting young performers together, combining their expertise on period instruments with wide-ranging repertoire and a love of storytelling through music.

After their debut in the midst of the COVID pandemic at the online Port Fairy Spring Music Festival in November 2020, they have performed for Musica Viva Australia, the Melbourne Recital Centre, and the 3MBS festival Music, She Wrote. In March 2022 they will embark on a thrice-postponed tour, HOME: a concert that explores the incredibly diverse, yet unifying concept of home that each person, and each piece of music holds. At its center is the premiere of a new work by Melbourne-based composer Matt Laing, an ambitious and thought-provoking piece based on the changing environment of the Fleurieu Peninsula in South Australia.

Wattleseed's raison d'etre is to bring diverse audiences together in harmonious contemplation of music, and the things that make us human. From Hildegard von Bingen, they flow seamlessly into the high Baroque, folk music and contemporary Australian works, creating fascinating and intimate sound worlds.
Katie Yap | viola
Brisbane-born Katie Yap is known for her deeply personal performances as a modern and baroque violist; and a flair for thoughtful, narrative-driven programs as a curator, debuting as festival director in 2021 for 3MBS' 'Music, She Wrote' festival. She plays with ensembles around Australia, including the Australian World Orchestra, the Melbourne Symphony and Chamber Orchestras, and Genesis Baroque Orchestra. She is always happiest playing chamber music, and is a founding member of the Chrysalis Harp Trio, and the artistic director of Wattleseed Ensemble.
Natalia Harvey | violin
A strong, unique artistic voice, Natalia Harvey is one of Australia's foremost and most versatile young violinists. She is a laureate of national and international solo competitions, including the Gisborne International Music Competition and the Australian Youth Classical Music Competition.
A passionate chamber musician, she plays with the Australian Octet and is a regular guest with ensembles including the Flinders Quartet. Natalia has an active orchestral life - she is a member of the Australian Brandenburg Orchestra and is currently Principal Second Violin of the Melbourne Chamber Orchestra.
Emma Hunt | violin
Emma is a versatile freelance violinist with a love of chamber music, having grown up playing the violin in her hometown of Geelong. She completed a Bachelor of Music at Melbourne University under the tuition of William Hennessy, during which time she was awarded the C.D. Hume scholarship and won the Australian Youth Classical Music Regional Competion. She then went on to study at the Australian National Academy of Music with Adam Chalabi. She now has a diverse performance career, playing with many different orchestras, including the Melbourne Symphony Orchestra, Melbourne Chamber Orchestra and Orchestra Victoria. She is passionate about chamber music, and is known for her unique caramel sound and her love of harmony. In her spare time, she is an avid gardener, and is in the process of transforming her back yard into a permaculture oasis.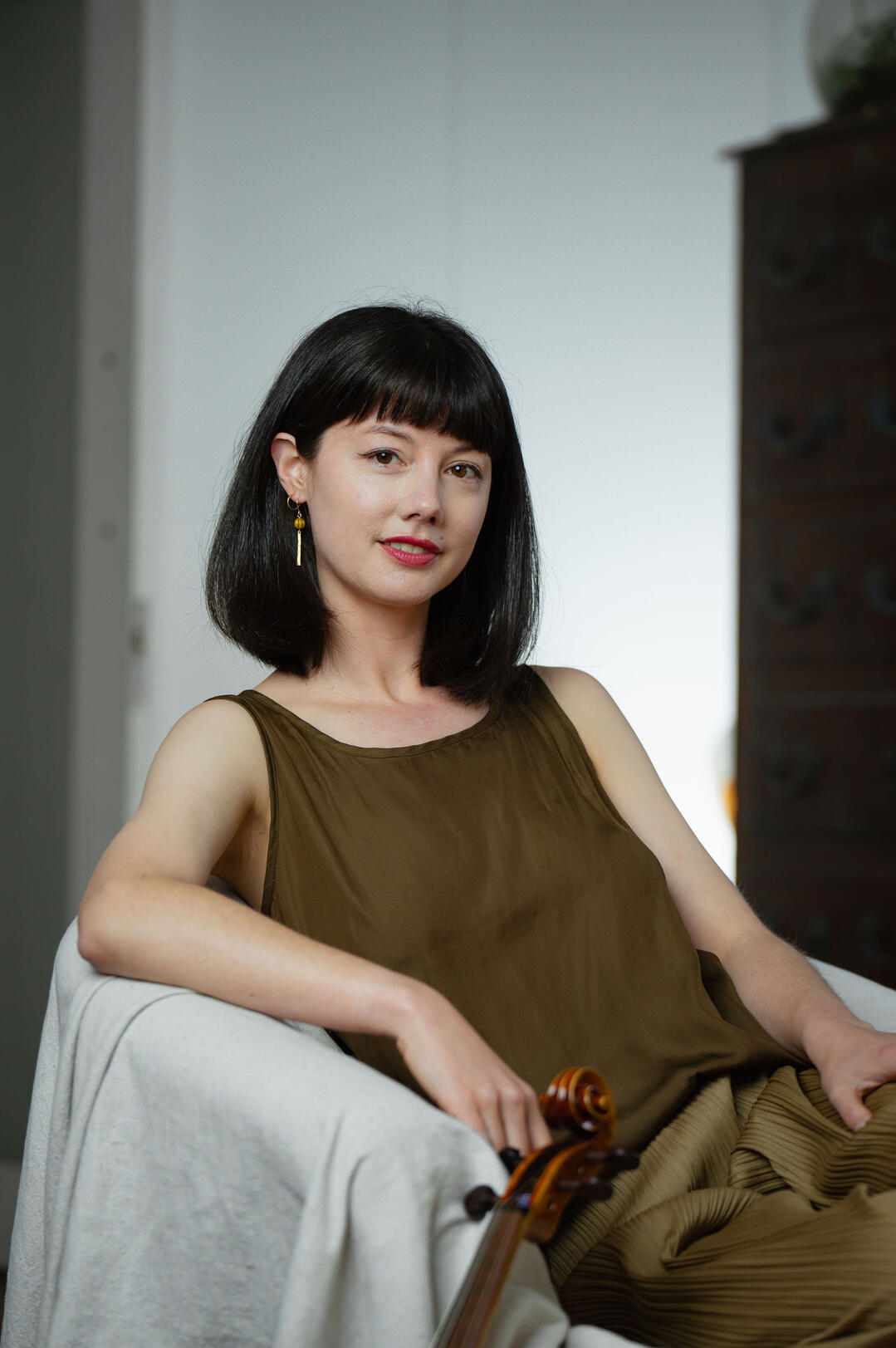 Anna Pokorny | cello
Anna graduated as a cello student of Howard Penny from the Australian National Academy of Music in 2012. She holds a Bachelor of Music from The University of Western Australia where she studied with Dr Suzanne Wijsman, and in 2013-14 undertook further postgraduate performance study at the International Menuhin Music Academy in Switzerland with Professor Niall Brown.

Throughout her study Anna performed in master classes with David Geringas, Steven Isserlis, Mischa Maisky, Maxim Vengerov, the Borodin String Quartet, Doric String Quartet, Brodsky String Quartet and Eggner Trio. In 2012 she was an Australian Chamber Orchestra Emerging Artist.

Since 2012 Anna has had the pleasure of performing with the Australian Chamber Orchestra, Melbourne Symphony Orchestra, Orchestra Victoria, Sydney Symphony Orchestra, Melbourne Chamber Orchestra, ACO Collective and West Australian Symphony Orchestra. As a chamber musician she has appeared in concert series and festivals across Australia including the Perth International Arts Festival, Metropolis Music Festival and Bangalow Music Festival.
Media
Processional of Embodied Souls
Live at the Melbourne Recital Centre
Da Lounge Bar
Live at Music, She Wrote 2021
Katie plays Aftermath by Emily Sheppard
We live and make music on the traditional lands of the Wurundjeri people, and we acknowledge their elders past, present and emerging. Sovereignty has never been ceded.
© Wattleseed Ensemble 2022
Images by Darren James